Wow, seven questions and they got my hometown university!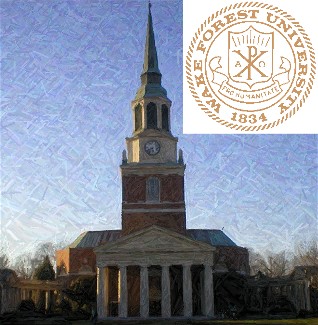 You're Wake Forest University!
When people first meet you, they think of religious services that are strangely frenetic. But then you're able to lighten up and even show them some Southern hospitality. You recently took this to the point of advocating that everyone have a computer, and you might even give them away if necessary. After all, even you've gone through momentous moves in the past and you know what it takes to adjust. Your sculptures have nothing to lose but their chains.
Take the University Quiz
at the Blue Pyramid.